Mountain Fisherman`s Cottage in Norway
Mountain cottage rental in Norway, that gives you that feeling of an arctic adventure. Mountain ranges as far as you can see, mighty peaks on the horizon. Experience life in the heart of the mountains. The ultimate nature experiences, ,iles away from the noise of everyday city life. 
A high altitude mountain cabin in Norway. Originally the cabin was used as a fishing base, which was occupied by farmers to provide more food and money to the farm, Myhre. Nils, the father of the current owners today, would spend his summers there fishing for mountain trout. The surplus fish would be fermented into homemade "rakfish" for sale and own use. The full-bodied, high quality and delicious trout from Vingsteren is second to none!
PRICE:
Minimum 3 days per booking.
3 days, (2 nights): 3 500,- NOK
4 days, (3 nights): 4 500,- NOK
5 days, (4 nights): 5 000,- NOK
6 days, (5 nights): 5 875,- NOK
7 days, ( 6 nights): 6 600,- NOK
More than 7 days: + 850,- kr per night or contact us for an offer.
Including toilet paper, gas and wood
ON REQUEST:
Do you need bed linen?
We rent out on request.
End of stay cleaning?
We can do it for you, for the cost of 550,- kr.
Need transportation?
We help organize transport summer and winter.
Where is "Holmen"?
A charming mountain cottage in Norway located on the beautiful island of "Holmen" in the middle of lake Vingsten. The vast mountain lake stretches from Bygdin and Jotunheimen National Park in the north, all the way to Langsua National Park in the south.
 To get there in the wintertime, you can either ski or book snow scooter transport.
 In the summer, we'll take you in by boat.
 Description of the cottage.
 Simple yet authentic mountain cottage, with exactly what you need in terms of space and amenities; no more and no less!  Being located on an island gives you the feeling of living "with the nature".
 Inside the cabin there is an open plan living space. The living room has a fireplace and seating area. Sofa bed for 2 people. As well as a wood-burning stove for extra heating towards the kitchen.
Kitchen has a gas stove, sink and gas fridge. Kitchen equipment and utensils to cater for up to 5 people.
 Bedroom with double bed and bunk bed, to accommodate up to 3 guests.
 Small room by the outside door, used for clothes or extra storage.
 Next to the cabin there is a small house, with a little storage space and outside toilet.
Recommended for 1-2 people, perfect for a romantic getaway. Or if you just want a little vacation by yourself. There is room for a total of 5 people, if you are all happy staying close together.
 The cabin can be rented for a fixed term. Please contact us for more information.
We also have other accommodation options.
Mountain cabin rental, at Olestølen
Olebu, at Olestølen
Cabin rental, at our farm Myhre Gård
The mountain area around Holmen offers many different mountain trails. There is a mixture of easy hiking terrain into valleys and more demanding hikes up on mountain peaks. We recommend Synshorn, Besseggen, Bitihorn, Leirungsdalen, Heimdalen, Rasletinden, Torfinnstiden, as some popular hiking destinations in the area.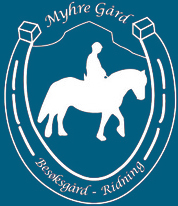 Myhre Gard
Nordheimveien 12
Skammestein 2950, Norway
(+47) 91 52 02 32