Rustic accommodation experience at our traditional mountain house from the 17th Century
This experience takes you back to a taste of rural Norwegian mountain life from the 17th Century.
A really back-to-basic experience in a charming little mountain farm, in the foothills of the Jotunheimen and Langsua national parks.
PRICE:
From 1500,- kr per day.
Including gas and wood 
ON REQUEST:
sleeping bags/linning..
Do you need transportation? We offer transportation summer and winter.
Go off the grid! There is no electricity at the cabin, only a cozy wood- fired stove, candles and moonlight.
You will receive instructions on how to use the gas cooker. Complete kitchen and dining table. And an outdoor composting toilet.
Showering will have to wait until you return to the town, or you can take a bath in the mountain lake, just beside the farm.
This cottage is recommended for 2 persons, perfect for a romantic getaway.
For larger groups, we also have a cabin from the 19th century. With wood fireplace, wood-fired stove, gas cooker and refrigerator and of course candels and moonlight for lighting. Complete kitchen and dining table.
Loft with 3 beds, 2 bunk beds and one master bed, together accommodating up to 8-9 people. Family friendly accomodation.
This is an adventure itself!
In summer, you'll see animals grazing outside. The neighboring farmer is often spotted making goats cheese, an experience in itself. Just let us know if you'd like to partake. There are endless possibilities for mountain hiking for all levels, from long hikes like the Besseggen ridge, to easier hikes along the shores of mountain lakes.
Staying here in winter time is a truly unique experience. The light in the mountains in wintertime is just amazing. Blue hour, sunset, even if it's snowing. Maybe you are lucky to see the Northern Lights dance across the sky.
Travel to the cabin in style. In the summer why not take a horseback ride to the mountain farm? And in the winter time dog sledding is an experience in itself. Other transport options include snowmobile or skiing with a guide.
Let us know, and we`ll make your package complete.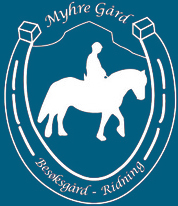 Myhre Gard
Nordheimveien 12
Skammestein 2950, Norway
(+47) 91 52 02 32