With animals grazing just outside your window in the summertime.
Detached cabins, offering great mountain views.
WHAT TO BRING:
Your own bedlinen or sleeping bags, and towels. Available to rent on request, remember to pre-book.
ON REQUEST:
It is also possible to order a breakfast/evening meal package, ready for when you arrive.
New and spacious cabins with 6 beds, eating area, coffee maker and refrigerator. Each cabin has a small outdoor sitting area, the perfect place to make a cozy summertime BBQ.
A modern spacious kitchen, large dining room, toilets, shower and changing rooms, are available for guest use, situated only 15 meters from the cabins.
Why not take part in farm activities such as feed and care for the animals, horseback riding or other activities. Great child friendly activities.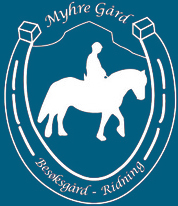 Myhre Gard
Nordheimveien 12
Skammestein 2950, Norway
(+47) 91 52 02 32