Permanent and Holiday Stabling
We offer livery stabling for all kinds of horses
Top quality facilities with a modern design.
Temperature regulated spacious stables. Large, well-drained paddocks. Multi acre summer pastures with mountain grass and fresh water supply.
TWO STABLES:
One for the riding school horses and one for private horses.
Heated indoor arena measuring 60 x 22.5 m with ecotrack riding base, spectator gallery along the long side, and another gallery located in the 2nd floor, perfect for refreshment facilities, lectures, celebrations, meetings, and other events. Sound system, projector and screen.
Outdoor arena 40 x 20 m with lights and sound system.
Amazing trekking opportunities in the mountains and the forest.
Both stables have a tack room, horse showers, feed room and recreation room with changing rooms. There is also a large drying room and washing machine for horse equipment.
If this sounds like a place for you, contact us and we will make you an offer.
Bring your horse on your holiday! We look forward to meeting you!
Maybe you or your club wants to arrange a course at our place? Surrounded by amazing nature! We offer high quality facilities and provide all the technical equipment you need. Let us know, and we will make it happen!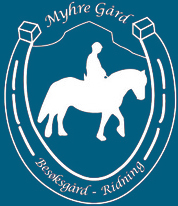 Myhre Gard
Nordheimveien 12
Skammestein 2950, Norway
(+47) 91 52 02 32