Indoor arena  Course/Training
Facilities to accommodate any medium to large event, celebration, fayre, exhibition, or equine or canine course, in Beitostølen, the heart of Norway.
HEATED INDOOR ARENA:
60 x 26,5m with great views

FULL EQUIPE
Celebrations for up to 100 persons

We offer high quality facilities for rent with accommodation options, perfect for events.
We have an equestrian center with capacity to stall 34 horses and a kennel with 15 places. We offer access to animal showers and all facilities you require to make your four legged friend ready for shows or competitions. In addition we also have an outdoor arena with lights and sound system.
You can also rent our modern and spacious heated indoor arena measuring 60 x 26.5 m, offering great views to the mountains. Perfect for exhibitions, big fairs, banquet dinners, concerts, shows, courses and much more.
At one end of the arena, there is a 2nd floor area with glass windows separating itself from the arena and offers a view towards the mountains. This location is particularly well suited for lectures, meetings, celebrations and parties for up to 100 persons +. On the second floor you will also find a modern, fully equipped kitchen, preparation room and a large cold room.
Additional facilities include a spacious wardrobe room, wet room with drying opportunities, reception, equipment room, bathroom facilities and a pleasant outdoor area.
Laser projector with sound system. Portable audio system. Wifi.
If you want to combine your celebration with any activities, just contact us and we will make you a great offer!
We can help you plan your event!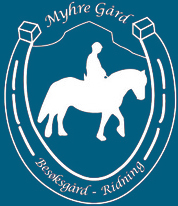 Myhre Gard
Nordheimveien 12
Skammestein 2950, Norway
(+47) 91 52 02 32