A cozy mountain cafe in the foothills between the Jotunheimen and Langsua national parks
Visit our charming mountain cafe situated along cross-country ski trail Red 1 in Beitostølen, Norway.
OPEN:
Every day in winter holiday week 8 and 9.
Every Saturday from week 8 to Easter.
Every day in the Easter hoilidays.
This is a unique "back to basics" experience
The cabin, which dates back to the 17th century was originally used as a mountain house for the farmer from Myhre Gård. The farmer would stay there during the summer when he moved his livestock up to the mountains so the animals could graze on the nutritious pastures.
Pay us a visit and feel the relaxing atmosphere in the cabin. We serve hot chocolate, homemade coffee, blackberry toddy, hot dogs, homemade waffles, chocolate and a variety of other snacks.
Family friendly and nearly no skills needed. From Beitostølen, it`s only a 6 km ski along beautiful cross country trails. If you would prefer a longer route, you can approach us from the south of Vinstervann; a large, frozen lake on the edge of Jotunheimen National park. Whichever route you choose you will be surrounded by mountains and wilderness.
We arrange guided tours on request.
If you want to maximize your skiing and explore other routes, there is a great network of ski trails close by to our farm. Contact us if you need help planning your skiing adventures. It`s also possible to spend the night at Olebu. Experience the amazing lights and atmosphere in the winter mountain wilderness. Let us know, and we will make it happen!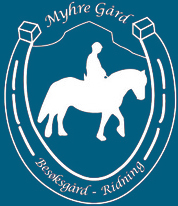 Myhre Gard
Nordheimveien 12
Skammestein 2950, Norway
(+47) 91 52 02 32