DAY ACTIVITIES WINTER / SPRING
Exciting night-time adventure searching for animal tracks, discovering the mystical woods or a romantic full-moon adventure
With head lights we ride through the woods looking for moose, fox or rabbit tracks, and maybe we might even see some animals.
DEPARTURES:
Everyday
LEVEL:
Beginners / intermediate / Advanced
PRICES:
Group Price: 858,- kr pp
Exclusive trip: 975,- kr pp
Share the experience: 150,- kr pp
The horses will carry us safely through the snow. If we are lucky we will see the Northern Lights dancing in the sky.
Or maybe you and your partner want an exclusive romantic full-moon ride, for just the two of you. Just contact us as we can make this happen.
You'll be met at the farm by one of our experienced guides. She will tell you a little about our horses and you will be assigned your "own" horse for the evening.
For those with no prior horse experience, your guide will show you how to brush and saddle your horse. Then it's time to mount up and start the trek. You guide will tell you how to stop start and turn the horse.
If you have questions, just ask along the way.
Riding time: 45 min.
After the tour we un-saddle our horses, brush them and give them their supper. When the horses are happy munching on their hay, you can take a relaxing sit-down in our cozy barn and enjoy or hot drink.
Feel free to bring your own snack as well.
The pace of the trips are matched to suit the age and experience of the participants. The price includes return transportation to the farm from Beitostølen. 
The price includes return transportation to the farm from Beitostølen.
See our online booking for the departure times of this activity. Times vary based on the changing sunset times during winter.
If you want to share this experience with your family or friends, but unsure whether riding is for you, you can join the trip by walking alongside.
Wanting to learn a little more about horse riding before venturing out on a trek? Why not book a riding lesson?

What's included
Experienced guide.
Hot drink.
Return transportation to the farm from Beitostølen.

What to bring
In the mountains the weather can be warm and dry, but on other days it can be cold, wet and windy. The weather can also change fast. Please read our recommendations here on how to dress for a riding tour.

Who can join
This activity is for all ages. From 4 years old to adults.
Discover and enjoy with us un exciting night-time adventure!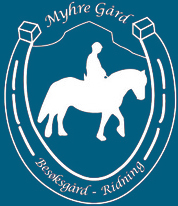 Myhre Gard
Nordheimveien 12
Skammestein 2950, Norway
(+47) 91 52 02 32