Full-Day Horseback Ride in Norway
Day activities Summer / Autumn
Full day horseback ride, in the foothills of the Jotunheimen and Langsua national parks
This full day horseback ride takes you further into the mountains, and peaceful mountain pastures. Venture deep into the land of Norse mythology and land of the trolls. Let your imaginations run wild!
A hands-on experience which is suitable for the whole family.
The difficulty of the tour is adapted to the riding experience level of the participants.
DEPARTURES:
Everyday. 09:00am
LEVEL:
Beginners / intermediate / Advanced
PRICES:
Riding 1250,- kr pp
Share the experience: 450,- kr pp
Want to discover your inner cowboy? Maybe you are yearning to go on an adventure? Do you dream of experiencing beautiful Norwegian nature by horseback?
If yes, then this is the trip for you!
The trek route takes you further into the mountains where you will see vibrant landscapes, rich in Norwegian culture and history. Feel the power of your horse carry you safely over the mountain roads and paths, inland towards Olestølen. On hot days why not take a refreshing dip in the mountain lakes of Javnin or Olevann.
Your guide for the day will meet you at the farm, where you will receive some practical information about the trip. You will then be give the necessary equipment you need, and pack your food, drink, and trip essentials into the saddle bags. Once you have been assigned your horse for the day, your guide will show new riders how to brush your horse and how to saddle-up.
Beginners will receive instructions from the guide on how to start, stop and turn when riding, and also how to handle the horse on the ground. Then you're ready for the trip.
Halfway through the trip we arrive at a traditional mountain farm by the shore of Olevann. Here we make camp! First we feed and water the horses before we head for the campfire, enjoy a snack and a hot drink. Your guide is happy to answer any questions about the horses and the area. Maybe she also has some stories to tell.
When both people and horses are feeling refreshed and relaxed after a break, we start the trek back to the farm. Then it's time to give your goodbye hugs to the horses and thank them for the trip. Maybe you'll see them again soon.
The tours are set up in groups according to rider experience level. For experienced riders there will be chances to canter and trot. The trip can also be taken at a slower pace, adapted to beginners and children from 4 years and up, so the whole family can join.
TIf you want to share this experience with your family or friends, but unsure whether riding is for you, you can join the trip by walking alongside.
What about a hot wilderness meal out in nature? Enjoy a delicious stew heated up over the campfire flames. (Must be pre-ordered)
Our experienced guide will give you a basic introduction on how to start, stop and steer the horse, before heading out on the trip. Older children and/or those with some experience and adults, can ride alone. However young children and inexperienced riders will have someone to lead their horse. This can be either a trek assistant or a parent. Parents will get an introduction on how to lead the horse safely. If you want to ride yourself but would like one of our trek assistants to lead your child's horse, please remember to book this in advance.
Do you want to extend your day activity with a night's stay in the mountains? See, Exploring Huldra`s Kingdom.
An exciting experience for all the family, friends or a romantic getaway.
Are you planning a celebration, occassion, or event for family, friends or colleagues? Please contact us for a special offer. Customized trips are available by request.

What's included
Experienced guide.
All necessary ride equipment.
Coffee, tea and hot water for the cacao.

What to bring
Please read our recommendations here on how to dress for a riding tour.
For the lunch break please bring with you something to eat and drink. For example, sausages to grill on the fire, snack bars, cold drinks, cocoa mix and a cup.

Who can join
This tour is for all ages. From 4 years old to adults. The tours are set up in groups according to rider experience level.
Discover and enjoy our full day horseback ride, in the foothills of the Jotunheimen and Langsua national parks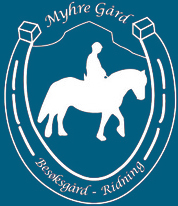 Myhre Gard
Nordheimveien 12
Skammestein 2950, Norway
(+47) 91 52 02 32