A complete farm holiday package with great activities, hands-on experience and horseback riding in the heart of Norway.
Stay with us at our farm and get to know all the different animals. Pick your own eggs for breakfast, take part in the daily tasks and see new lambs being born.
DEPARTURES:
On request
LEVEL:
Beginners / intermediate / Advanced
PRICES:
From 2750,- kr pp
Family discounts available, check online booking!
Day 1
You arrive at the farm in the afternoon. Check-in to your cabin and get a tour around the farm.
Your guide will meet you in the stable where you will be assigned to your horse. Take time to get to know your horse, brush him and go for a short ride before your long adventure ride the following day. The guide will show and teach you all the basics you need to know to ride the horse and also how to groom and saddle them. In the evening, under the supervision of your guide you will participate in helping get the horses ready for bed, making sure they are comfortable and giving them their evening dinner.
Day 2
After breakfast, it's time to wake the horses up and give them their morning feed. Children can join under the supervision of the guide, if you parents want to enjoy your morning coffee a little longer. When everyone is ready we start preparing the horses and then it's time to try out your new skills learnt from yesterday`s lesson. Pack our equipment into the saddlebags and we set off on our cowboy adventure.
Halfway through the ride, we arrive at one of our old mountain farms. We make a day camp and build a camp fire. Everyone helps to feed the horses, before we start to prepare our own food around the open fire.
The guide will be happy to answer any questions. Maybe she'll even have some stories to tell.
Upon returning to the farm we unsaddle and brush the horses before letting them out in the paddock together with their friends. Once the horses are settled, you have some time free in the evening to go mountain hiking, cycling, swimming in the mountain lakes, or just relax and enjoy the atmosphere of the farm. A good opportunity for children to spend some time with the other farm animals such as our rabbits, goats, pigs or dogs.
When it is time to put the horses to bed, those who wish to help are welcome to.
Day 3
This day is free for you to choose what you would like to do. You may want to join in helping with the daily care of the animals. Or maybe you want to make your own adventure? We will be happy to recommend some activities for you to do.
Things you can experience on the farm
Picking your own eggs for breakfast from free-range chickens
Participate in the lambing and give the baby lambs a name. Only in May.
Horseback riding
Cuddling and petting our friendly animals
Add breakfast and lunch package for your stay. (Remember to prebook)
Upgrade your adventure at the farm with a traditional farmers dinner (remember to pre-book) or you can eat at one of the many fine and family-friendly restaurants in Beitostølen
We can help you plan a whole week of activities whilst staying at our farm- an Activity week family friendly package! With activities like horseback riding, husky dog sledding, hiking in the mountains, fishing, pack rafting, guided canoe tour, skiing, and much more.
Exclusive offer: By special request you can take part in the herding of our sheep down from the mountain. Autumn`s most beautiful adventure! Join a group of farmers guiding their herds down from the mountain summer pastures. Listening to their stories, learn how to move the herds, and see how strong and healthy the sheep are from eating the nutritious mountain grass.

What's included
Experienced guide. Equipment needed.
Accommodation, lessons, riding tour
Feed and care for the animals

What to bring
Sleeping bag, towels or hier.

Who can join
This tour is for all ages. From 4 years old to adults.
Discover and enjoy a complete farm holiday package with great activities, hands-on experience and horseback riding in the heart of Norway.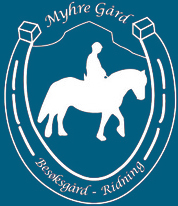 Myhre Gard
Nordheimveien 12
Skammestein 2950, Norway
(+47) 91 52 02 32