Our spacious apartment is located inside the main farm house
Perfect for small groups, school classes, large families or for those looking for spacious accommodation
WHAT TO BRING:
Your own linen or sleeping bags.
Towels. 
ON REQUEST:
Add a full board meal package which includes breakfast, lunch and dinner.
The apartment has one dormitory with 10 beds, 2 single rooms, a well equipped kitchen, toilets, bathroom with 2 showers, and an outdoor patio where you can sit and enjoy a meal or just relax.
Apartment guests also have free access to our modern kitchen and dining room located above the riding arena.
Make the most out of your holiday with exciting activities! We recommend family-friendly farm activities such as Feed and care of the animals on the farm. Horseback riding, snowshoeing, skiing, cycling or other activities. Equipment can be hired from us.
These are also possible to rent when pre-booked.
Check out the online booking for availability.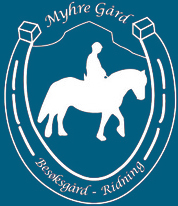 Myhre Gard
Nordheimveien 12
Skammestein 2950, Norway
(+47) 91 52 02 32