If you enjoy country music and the cowboy spirit, this is the right activity for you. Myhre Gård, Beitostølen, Norway!
WHEN:
3RD WEEKEND IN OCTOBER – 20:00pm
Check online booking for dates and tickets
WHO CAN JOIN:
18 years +
PRICES:
Tickets:  250,- kr
Get your cowboy hat and boots and join us in an amazing cowboy party, held annually at the end of October. The party takes place inside our riding arena at our horse farm. (Check the online booking for dates and tickets).
The doors open at 8 pm when the party starts to the sounds of a troubadour band.
Cowboy band starts at 9 pm.
Doors close at 1 am.
Great event for anyone above 18 years old.
Recommended: Extend your evening with a tasty meal in our dining lounge before dancing all night long (must be pre-booked).
If you are a group the «Cowboy for a day» activity will be a great adventure and get you in the right mood for the party.
Make an experience out of it and stay in our cabins at the farm this weekend.

What's included
Tickets and high cowboy feeling.

What to bring
Your cowboy hat and boots if you want to get "the right feeling".

Who can join
This activity is for adults
Book a full weekend with accommodation, horseriding, cowboy dinner and ticket for the Cowboy party.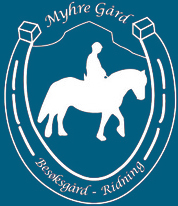 Myhre Gard
Nordheimveien 12
Skammestein 2950, Norway
(+47) 91 52 02 32