Cottage Rental  – Back to 17th Century – Olebu
Rustic accommodation experience at our traditional mountain cottage from the 17th Century
This experience takes you back to a taste of rural Norwegian mountain life from the 17th Century.
A really back-to-basic experience in a charming little mountain farm, in the foothills of the Jotunheimen and Langsua national parks.
PRICE:
Minimum 3 days per booking.
3 days, (2 nights): 3000,- NOK
4 days, (3 nights): 3 900,- NOK
5 days, (4 nights): 4 800,- NOK
6 days, (5 nights): 5725,- NOK
7 days, ( 6 nights): 6600,- NOK
More than 7 days: + 1100,- kr per night or contact us for an offer.
Including toilet paper, gas and wood
ON REQUEST:
 Do you need bed linen?
We rent out on request. Price 100,- kr pp
End of stay cleaning?
We can do it for you, for the cost of 550,- kr.
Need transportation?
We are helpful with transport summer and winter.
Where in the Norwegian mountain is Olebu old mountain cottage?
Olebu is located in the mountain area, Olestølen. Which is right in the heart of the Mountains of Norway, at the gateway to Jotunheimen National Park. Just between Oslo, Bergen and Trondheim. Close to the all- year-round destination, Beitostølen. But still far enough away from this urban mountain village. From Fylkesvei 51 to Olebu there is an 8 km journey along a mountain road.
Go off the grid! There is no electricity at the cottage, only a cozy wood- fired stove, candles and moonlight.
Olebu mountain cottage.
Olebu is a charming and simple timber cottage with a main room where there is a wood-fired stove for heating. As well as a gas burner for additional supply of heat.
In the old days, it was common to use firewood sparingly. Most people would therefore only keep one room warm. That's why they slept and ate in the same room. Here there is "no exception". The main room serves both as a living room with a small kitchenette and a sleeping area for two people.
In addition, there is a small kitchen where you also can cook. Here there is a gas refrigerator and gas stove with 4 gas flares and an oven. Olebu is equipped with everything you need to arrange food for 3-4 people. You will receive instructions on how to use the gas cooker.
There is also a small bedroom with 2 single beds. Feel free to bring sleeping bags. If you want a duvet and pillow, this must be arranged in advance. You can bring your own bed linen such as sheets, duvet covers and pillowcases or they can be rented from us.
Bathroom and toilet facilities are of simple standard. There is a traditional toilet in the barn about 10 meters from the farm. Inside the bedroom there is a small wash station equipped with mirrors, washing bowl and space for toiletries.
In the summer, there is a water tap in the yard with cold fresh water. Those who want a quick and fresh start to the day a morning bath in the lake right below the mountain farm can be recommended!
In the winter, to obtain water you can either melt snow or you can bring with you cans of clean water. How about a fresh snow bath in the morning?
This cottage is recommended for 2 persons, perfect for a romantic getaway.
The cottage is intimate and provides an insight to the standard with regard to the space one had in the 17th century. Certainly an atmospheric accommodation, great to enjoy the evenings inside around the fireplace, whilst watching outside the unique colours of the mountain's magical landscape, all year round.
This is an adventure in itself!
Each season has its charm with its colours and lights. The mountain is an exception. And with the silence in the mountains and the tranquillity around it, everything is amplified even more. Olebu is rented out in all seasons.
Great hiking opportunities along the lake, through valleys or up the mountain to majestic views to Jotunheimen and Langsua National Parks. The terrain is light and suitable for everyone.
Olevann is a long shallow mountain lake. This means that it warms up in the summer, even if it is mountain water. Popular for summer baths with a sandy beach and suitable for SUP boards, kayaking, paddling and other water activities.
In summer there are animals grazing just outside the farm.
A neighbouring farmer makes goat cheese for sale. Maybe you want to join in making your own cheese?
Winter season is a unique experience. The light in the mountains in winter is just amazing. Blue hour, sunset and sunrise. With purple, yellow, orange and pink colours interchanging on the horizon. Even if it snows, it's amazing. Perhaps you are lucky enough to see the Northern Lights dancing across the sky.
We also have other accommodation options.
Mountain fisherman`s cabin, at Holmen by Vingsteren
Mountain cabin rental, at Olestølen
Cabin rental, at our farm Myhre Gård
In summer it`s a great experience to take a guided horseback ride in this mountain area. Then you get to experience nature and the landscape, from a different point of view, in interaction with our friendly four-legged friends. We offer both day trips and overnight trips of different durations.
Horsebackride for a day, Farmers summer hiking to the mountains of Norway
2 days horseback ride in the mountain farmers home, Exploring Huldra`s Kingdom
3 days ridning holiday in the Norwegian mountains, 3 days expedition in Stølsriket, Valdres
4 days of riding holiday in the mountains of Norway, 4 days riding expedition
Winter offers great ski trails. You can walk miles in any direction. Both further in to the wilderness mountain, but also down into the valley. Nice trails for beginners and children.
If you would like a combination of accommodation and activities, please contact us and make an offer for you!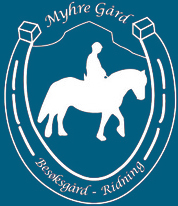 Myhre Gard
Nordheimveien 12
Skammestein 2950, Norway
(+47) 91 52 02 32