Charming farm cabin rental in Norway. Tranquil location next to the horse pasture, with great mountain view.
Enjoy your morning coffee to the smell of dewy grass and the sound of grazing animals, right outside the cabin. Or sit around the fire pan on a winters evening and enjoy the silence under the starry sky. Children can visit all the farm animals and say "good morning" or "good night" to their new friends. An accommodation choice to suit the whole family.
PRICE:
From NOK 1300 per day.  (10% discount when booking activity on the farm)
3 days (2 nights): 2 500,- NOK
4 days (3 nights): 3 825,- NOK
5 days (4 nights): 5 000,- NOK
6 days (5 Nights): 6 000,- NOK
7 days (6 nights): 6 900,- NOK
ON REQUEST:
Do you need bed linen?
We rent out on request. Price 100,- KR pp.
If you need a duvet and pillow, let us know at the time of booking.
Wash out on departure?
We wash for you for only 450,- kr.
Four identical cabins of simple standard. One room with 3 bunk beds/6 beds. Dining table, fridge and coffee maker.
Kitchen facilities can be found in the riding hall's function room, located about 20 meters from the cabin in the 2nd floor up the barn bridge. Here you will find a fully equipped modern kitchen with two stoves and ovens, microwave, freezer, fridge room, dishwashing room and all equipment and utensils to enjoy your meal. You can choose whether you want to bring the food you have made back to the cabin or eat in the pleasant banquet room with a view into the riding hall, offering some entertainment for dinner.
Bathroom and toilet facilities can also be found here in the riding hall. In the 2nd floor, up the barn bridge, there are 2 toilets. And on the ground floor, under the barn bridge, there are 2 bathrooms, each with toilet and shower.
In addition, we have other facilities such as a laundry room with washing machine, drying room and wardrobe.
All facilities are universally designed.
The outdoor area can be used freely. There are multiple outdoor seating areas located around the farm, as well as bonfire areas which can be used to cook a meal or just enjoy sitting around a cosy fire, in both summer and winter.
If there are children with you, they can freely greet and cuddle all the small animals on the farm. We give some guidance on where the animals are, how to behave inside their enclosure etc. before they go on their own.
The farm is ideally located for skiing, and hiking in the mountains. Discover miles of ski slopes and hiking trails. There are less demanding ski trails and hikes for beginners, all offering great views. For the more experienced skiers or hikers, you will find plenty of longer, more demanding trails or ski tracks that take you further inland and up mountain peaks.
The farm is located at the gateway to Jotunheimen National Park with all the nature it has to offer. The centre of Beitostølen is only 4km away, with its cafés, restaurants and shops. There are many other activities in the area such as dog sledding, alpine slopes, snowshoe adventures, Via ferrata at Synshorn, fishing, SUP boarding, swimming, kiting etc.
We also have other accommodation options.
Mountain fisherman`s cabin, at Holmen by Vingsteren
Olebu, at Olestølen
Mountain cabin rental, at Olestølen
On the farm we have many activities and offers. From exciting snowshoeing adventures to horseback riding with our friendly horses. To care and cuddle with the little animals. If you visit us in the month of May, you get the opportunity to meet the new baby little lambs on the farm.
How about combining your stay with us with horse riding and get to learn all about our animals. See farm holidays in the links below:
We offer various horseback rides and activities with the other farm animals, all year round. Our tours are of different durations and we have something for all levels and ages. See the daytime activities we have summer and winter:
Day Activities, Summer – Autumn
Day Activities, Winter – Spring
How about learning more about riding? Weekend courses for the whole family or treat yourself to a solo weekend with good friends. In the links below you will find offers, weekend courses and overnight horseback trips. Both for children, youth and adults. As well as beginners and experienced riders.
Weekend courses – Learning to ride or be a better rider.
Riding Holiday in the mountains of Norway.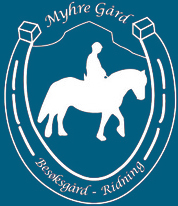 Myhre Gard
Nordheimveien 12
Skammestein 2950, Norway
(+47) 91 52 02 32