HORSEBACK RIDING
WINTER ADVENTURE IN NORWAY
Horseback riding in the snow, pony trekking, farm holidays, feeding and caring for the animals, or a unique overnight tour to our traditional mountain farm from the 17th century, are some things that must be experienced when visiting Norway.
When visiting Norway in winter time you'll be treated to some of nature's most spectacular sunrises and sunsets. On a clear cold winters night you'll be able to see a breathtaking starry sky and if you are lucky maybe get to experience the Northern Lights!
We offer family-friendly vacations where you will learn new skills. All our activities are "hands-on" and our professional guides will show and teach you everything you need to know. Maybe you'll discover that horse riding is something for you? We offer winter activities suited for all skill levels from beginners to experienced riders. Join us for a fun day with friends or family.
Day activities are arranged every day. Remember that it`s important to book in advance!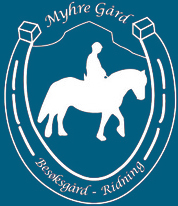 Myhre Gard
Nordheimveien 12
Skammestein 2950, Norway
(+47) 91 52 02 32