Horseback Riding in Norway
We offer guided family friendly horseback adventures, pony trekking, farm day camps, and horse riding lessons.
Exploring the mountains on horseback is a truly unique way to discover the beautiful Norwegian nature.
Our family vacations are perfect for anyone wanting to have an active holiday submersed in beautiful natural surroundings. Packed full of "hands on" activities, our professional guides will teach you new skills and provide you with new experiences. Whether you are an individual, family, group of friends, or couple, whatever your riding experience, we have a fun summer activity to suit you.
Day activities are arranged every day. Remember that it`s important to book in advance!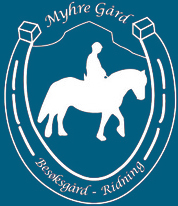 Myhre Gard
Nordheimveien 12
Skammestein 2950, Norway
(+47) 91 52 02 32