Let your accommodation choice in Norway enhance your Nordic experience by choosing a back-to-basics traditional mountain cottage, a charming farm cabin, or a comfortable apartment at our farm.
In the heart of Norway, in the foothills of the Jotunheimen National Park.
A wide range of activities are available at the doorstep. In the summer time there are many hiking opportunities such as Besseggen, horseback riding, husky cart safari, fishing, water activities, or cheese making. During the winter we have hundreds of kilometers of perfectly groomed ski trails extending from the town out into mountain wilderness. Other popular winter activities include horseback riding, dog sledding with huskies, and downhill skiing.
If you want to experience the cozy mountain village feeling, Beitostølen is only 4 km from the farm. In Beitostølen you'll find many amenities including restaurants, pizzerias, shops, bank, and supermarkets.
Our Accommodations Rentals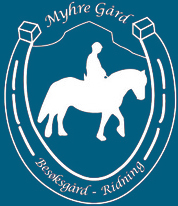 Myhre Gard
Nordheimveien 12
Skammestein 2950, Norway
(+47) 91 52 02 32